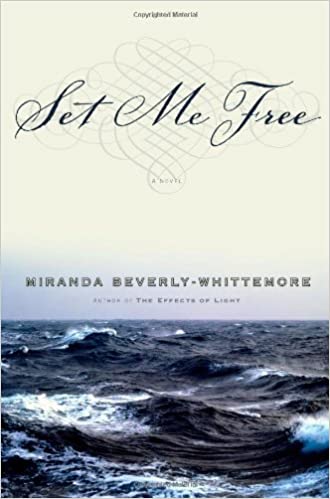 Winner of the Janet Heidinger Kafka Prize for the Best Book of Fiction by an American Woman Published in 2007
Amazon   Barnes & Noble   IndieBound   Powell's
Elliot Barrow is a man of ideals. The founder of Ponderosa Academy, a school for Native American kids, he is held up as a paragon of liberal white virtue. But when he is critically injured in a horrific fire, his family, colleagues, and friends unravel the catastrophe at the heart of his life.
Set Me Free is full of those who love Elliot: Amelia, his sixteen-year-old daughter, who has never imagined the violent, tragic truth behind the legacy of her dead mother; Helen, Elliot's ex-wife, visiting the academy to direct a production of The Tempest; and Cal, Elliot's closest friend and bitterest rival. Then there is the matter of Willa Llewelyn, hurtling across the country in a wheezing Volvo. She has never heard of Ponderosa Academy or Elliot Barrow. But she is vital to the great, beguiling mystery haunting Amelia, Helen, and Cal.
Inspired by Shakespeare's play The Tempest, Set Me Free explores friendship, fatherhood, race, class, and love.
The translation rights to Set Me Free have been sold in France.
REVIEWS
"[Beverly-Whittemore's] strength as an imaginative writer is evident in her commitment to her own formula and quirky style of writing. Set Me Free is a sensitive story in which the characters find their identities in places where they always felt out of place."
— The Oregonian
"[T]he allusions to Shakespeare and shifts in time and perspective make for an intriguing read."
— Publisher's Weekly