I write novels. So far, each one has been about searching for one's place in the world, which, when I think about it, is what I've been doing for most of my life.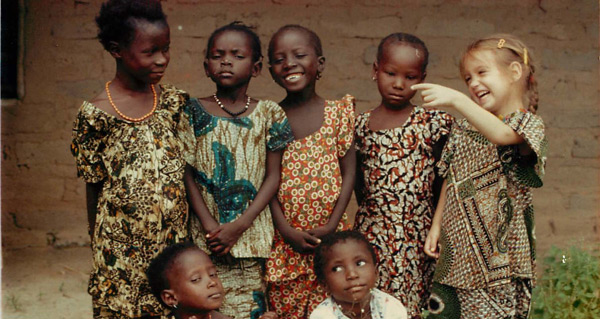 My earliest memories are of being washed with other babies in Senegal's Casamance river, where my parents were conducting ethnographic fieldwork and only my white skin set me apart. Even though children in the village died quite regularly (of malaria, and scorpion stings, and drowning, and…), I never felt lonely or afraid when we lived with the Mandinko; it was only when we returned to rural Vermont so that I could start first grade that I experienced the emptiness of unbelonging.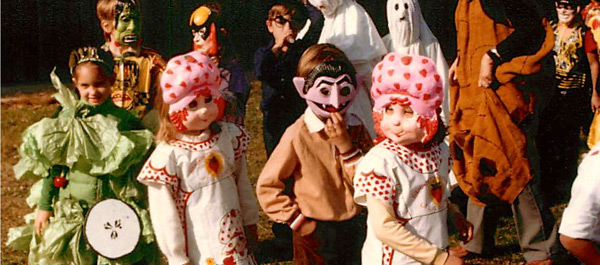 Vermont was beautiful (and would become so important in my life that it is the setting for my novel Bittersweet), but my difference felt scorching. Here's an example: back in the village, my parents had played up Halloween as a big sell for life in the US. But something got lost in translation—I was so obsessed with the idea of being anything I wanted (and so hungry for green vegetables) that I insisted on being a tossed salad. You can imagine how well that sealed my popularity with the Strawberry Shortcake set.
Things went on like this for some time (for Halloween when I was nine, I dressed up as a Kachina doll—yup—and my baby sister dressed up as our adult friend, the librarian at Reed College. It's starting to occur to me that maybe our parents didn't do a very good job of explaining Halloween to us.)

Adolescence would have been miserable had I not discovered theater people. People who dressed up as unusual characters all the time, and wept and laughed at Shakespeare, and generally understood that our strangeness was the best of us. Did I know that I wanted to be a writer then? Not exactly. But I knew I loved inhabiting stories, and language, and that was certainly the beginning.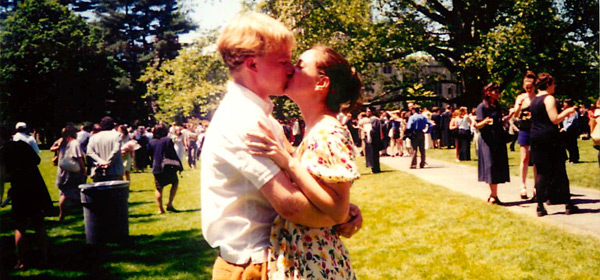 I went to Vassar. I fell in love. I decided to become an English major. I wrote a novel in verse about my childhood in Senegal. I started making photographs. I moved to New York, and got my first job helping to curate the esteemed reading series at the Unterberg Poetry Center at the 92nd Street Y. Meeting and working with writers every day made me realize I wanted to live inside stories every day. And so I wrote a novel, The Effects of Light.
Based in some part on my own experience being photographed by two fine arts photographers, Jock Sturges and Mona Kuhn, I started The Effects of Light to answer the question most Americans seemed to ask when I explained this photographic work to them—would I still love it if an innocent died because that work had been made? The novel was published in 2005.
Next, I wrote Set Me Free, based in part on the time I spent on the Crow reservation in high school, the legacy of my countercultural parents, and the complications of their generation of liberal do-gooders. The book was also an homage to my theater school-aged days and based on "The Tempest." It was published in 2007.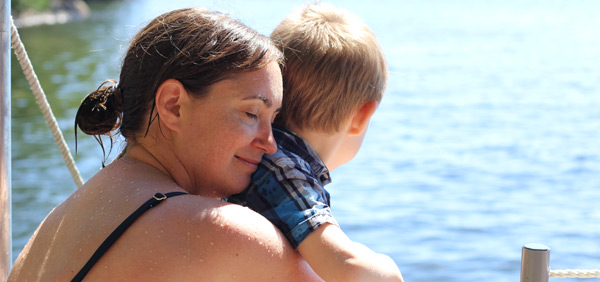 After that, I made my most favorite thing ever—a pretty great kid. The era of this pretty great kid has been marked by all sorts of making and collaboration—notably with my sister, filmmaker Kai Beverly-Whittemore, with whom I co-wrote and co-produced a short film adaptation of The Effects of Light called Camera Obscura, starring Mary-Lynn Rajskub, Sprague Grayden and David Guintoli. Kai and I are also collaborating on the feature-length screenplay adaptation of The Effects of Light, which she'll direct. In the meantime, living with a kid encourages making and play in all aspects of my life—from my conversations with my writer mother, Elizabeth, about how character drives story; to my brother-in-law's Kickstarter campaign(s) for his latest film project. Being surrounded by all this generative work spurred me to write another novel.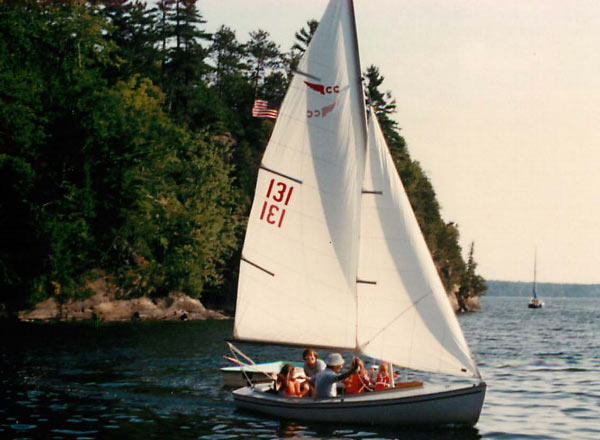 Bittersweet is set at the home on Lake Champlain where I spent my summers as a little girl. But that's where the resemblance to life ends—the place, renamed Winloch for the book—is, in my imagination, inhabited by bad people. But the main character of the novel, Mabel, who has been looking for a place that can be hers, believes them at first to be good people, and that schism is what makes it a juicy read. I wrote Bittersweet for people like me, who love The Secret History and The Emperor's Children; it's a literary beach read, and I'm proud to say it hit the New York Times bestseller list.
My new novel, June, is set in a fictionalized version of the small Ohio town where my maternal grandmother grew up at the beginning of the twentieth century. I imagined what it would have been like for that sleepy town if Hollywood came to shoot there in the mid-fifties, and the repercussions of a matinee idol falling for a small-town girl for their respective descendants, sixty years later. It was a pleasure to write a love letter to a place relatively untouched by time, an America that seems to be disappearing.
Now that I'm a mother (of two) and a writer (of four), I know a little more than many of my characters do about where I belong in the world.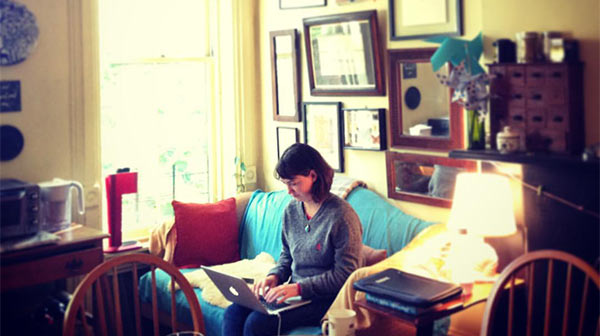 But I still love the adventure of not knowing what comes next, whether in life or art-making, and that's what keeps me writing.