I'm so happy you're considering one of my books for your book club, and want to be sure you know right off the bat that I LOVE meeting with book clubs, either in person (in the greater New York area) or via Skype or telephone. Contact me and we'll figure something out!
My books are full of twists and turns, moral quandaries, bad choices, secret indiscretions, long-buried secrets, complex characters, and so much more. I have had such fun writing them—the twists and turns keep me on my toes! It's for just this reason that they're great, juicy fits for your book club; there's so much to discuss and debate. In partnership with my publisher, Crown, I've put together a bunch of goodies for both June and Bittersweet, with the hope that they'll prompt some meaningful, fun dialogue.
—Miranda Beverly-Whittemore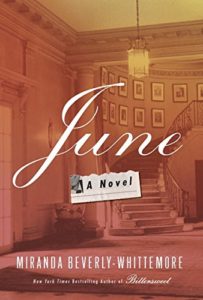 June Book Clubs
Coming soon.
Book Club Wall of Fame